Make Your Way to the Theatre! Avatar: Way of Water Will Flood Your Senses!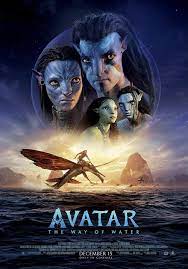 Avatar is the most popular movie of all time, raking in almost three billion dollars. The crowned most popular film at the time, Titanic (1997), was surpassed about 40 days after Avatar's release in 2009. Funny enough, both movies were directed by James Cameron.
He had the fans wait more than a decade for the next movie, and there's pretty wild reasoning behind it. There are two significant factors in the logic behind this: development in technology and a very long shooting period.
Firstly, the movie heavily focuses on the oceans, and to render the best possible motion capture, James Cameron wanted to adapt the technology to be capable of using it underwater. This development took several years. Consequently, it resulted in a significant delay in the start of filming. Eight years after Avatar's release, in 2017, the filming process began. 
Filming took a long treacherous three years to film, let alone the training the actors were forced to face. Why so long? Avatar: The Way of Water was filmed alongside Avatar 3, which added to the unusual length of the procedure. Then, after principal photography, the movie went into the post-production stage, where the visual effects were worked on.
Although, before filming, the actors endured training. Zoe Saldaña, or Neytiri, says, "James had us working with world-renowned free divers. For weeks on end, we were holding our breath and really getting our bodies acclimated to the water and to the kind of depth that we were shooting in." 
Stephen Lang, also known as Miles Quaritch, adds, "We went through training that included things that I don't do: parkour, archery, of course, the diving training." 
After all of this, we land on December 16, 2022. Luckily, Avatar fans won't have to wait much longer for the 3rd, 4th, and 5th movies, arriving two years after one another.