Middle School Club Fair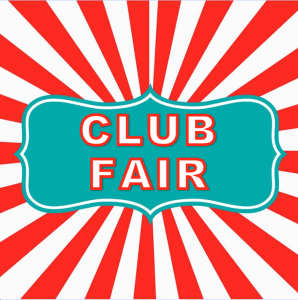 Nowadays extracurricular activities have become very popular. Many students have chosen their activities wisely, or is it the opposite. The Glen Ridge Middle School recently held their club fair and many students have joined their designated clubs. However, students Maeve Di Cicco and Sydney Medlar have questioned, "do students join clubs based on their friends' opinions or if they are actually interested in the club?" To answer their query , the girls decided to interview their peers in the seventh grade.
Maeve and Sydney began their "experiment," so they call it, by asking students at their lunch period. They chose not to question their close friends because answers may be unclear or predictable. The first student interviewed was Austin Spencer. He claims to have joined the Drama Club. His reason to join was that he's fond of theater and is very passionate about it. Austin represents a third of the students who choose clubs based on their interests. Peer two, Sebastian Frias, joined the Concert Chorus Club. He stated that he likes to sing and enjoys it a lot. Sebastian is a student who joined a club because he appreciates its content. Maeve and Sydney's next contestant, Theo Browning, joined Concert Chorus. His reasons varied, though. He stated that he likes to sing and has friends in the club. Maeve and Sydney decided to count Theo as a peer who chose an academic activity off of their interest and their friends. "After gathering data, the tally is three for interests and one for friends, including Theo for both," said Sydney. Maeve and Sydney's experiment was finished. 
Overall, Sydney and Maeve have found that many students seem to pick their interests over their friends when choosing their clubs. Two out of three peers joined clubs because of their dreams and passions. The last person, Theo, was the only one to say that he applied into Concert Chorus because of his buddies as well as his own benefits. Sydney and Maeve's other classmates Sebastian Frias and Austin Spencer stated that they all chose their academic activities for their own enjoyment. This proved their hypothesis, "if we interview others on why they joined clubs, then the majority would choose based on their friends over interests," was incorrect. Therefore, most of the seventh graders that Sydney and Maeve interviewed had different points of views and opinions.