Fall Drama Club Show
This year's fall play is The Diary of Anne Frank. Auditions were held in the LGI on September 10th, and the first rehearsal was just a few days later on September 15th. 
The Diary of Anne Frank is a play adaptation of The Diary of a Young Girl written by Anne Frank. The book is about Anne's life as a Jewish girl during World War II as Nazis occupied the Netherlands. The book is composed of writings from her diary that she kept while hiding in an attic apartment behind her father's business. The original performance of the play was hugely successful and ran for over 700 performances. In 1956 the play received the Tony Award for best play as well as the Pulitzer Prize for Drama. 
The Glen Ridge High School production features a talented cast. The director, Angelo DeFazio, says "it's going to be really great because the actors are fantastic".  He also recognizes the play's educational significance, "it's an important story to tell and we're happy to be telling it." 
Ruby Brooks, the stage manager adds, "the production team is fantastic", and "it's a moving show." 
Julia Kolinski, who is starring as Anne Frank says, "I'm just really honored and excited to have been given this role. I hope everyone comes out and sees this important show and respects what we are working so hard on!"
The Diary of Anne Frank is going to be performed in the LGI on November 22, 23, and 24th.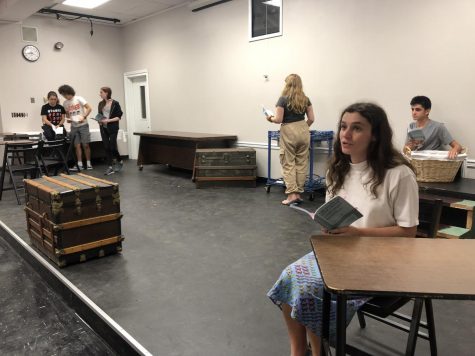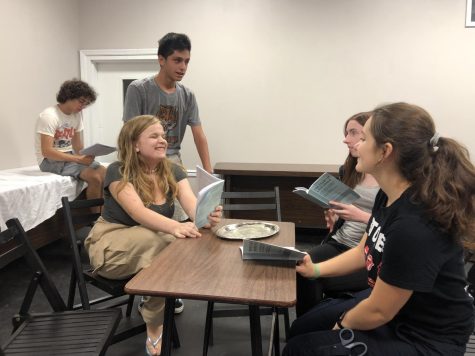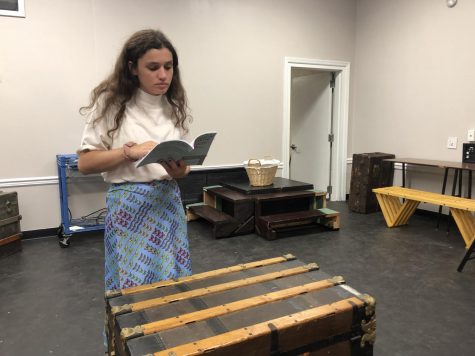 Photographs by Macy Eaton