Field Hockey Starts Off Strong
Glen Ridge Field Hockey is off to a great start in the 2019 season. Preseason for the team involved practices focused on improving endurance, speed, and stick work, which has obviously paid off so far. Captains Sarah Looney, Olivia Carlucci, Julia Hegarty, and Gretchen Gilmore are leading the team to what they hope will be a victory in the Essex County Finals. The first game of the season was against Milburn, one of the team's biggest rivals. In an intense game with an impressive 14 saves by goalie Anna Landi, Glen Ridge came out on top with a final score of 4-2. All four goals were scored by forward Gretchen Gilmore, whose runs down the field excite everyone watching. 
With nine games behind them, six of which were wins, the team is getting ready for some of its most awaited games in the coming weeks. Captain and star midfielder Julia Hegarty says "the team [this season] has really good energy and everyone works really hard. We recently won three games in a row." Hegarty also reflects on the September 16th game against Montclair Kimberley Academy, a team known for their impressive stick skills and one Glen Ridge has not beaten in the past several years. Beating MKA was a huge motivator for GRFH, hopefully one that will encourage more wins. The team looks forward to their state tournament, which starts on October 21st, where they hope to advance far and maintain their great record.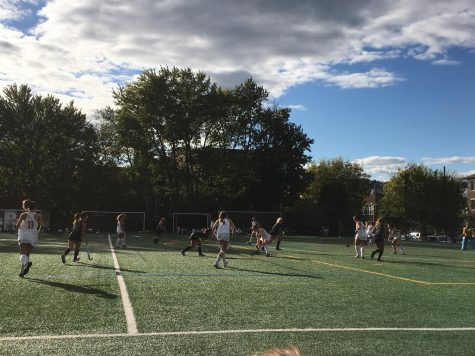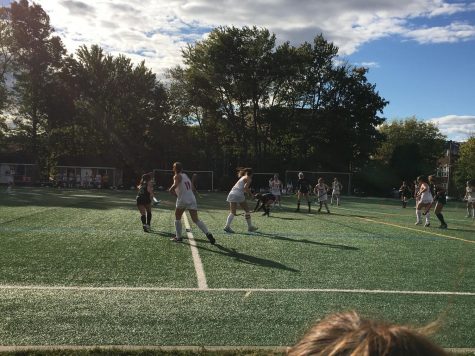 Photographs by Macy Eaton