Review: Truly Devious by Maureen Johnson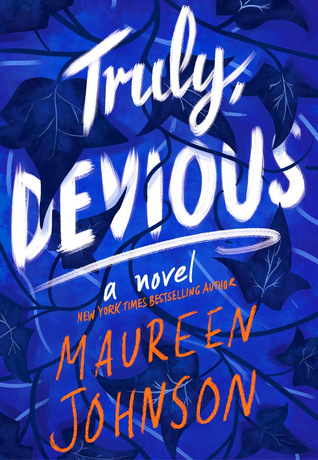 Truly Devious is the first book in a murder mystery series written by Maureen Johnson in 2018. It follows a young girl named Stevie who is accepted into an elite boarding school atop a mountain in the Vermont wilderness. She comes saddled with her favorite mystery novels and various books written on the subject of a murder that occured at the boarding school decades ago. She is determined to crack the case. 
The book is written in a unique format, showing Stevie's course of events as well as the time period in which the original mystery occurred. Slowly, the mystery becomes more and more twisted. Stevie rushes to solve the case before any more harm can be done. Along the way she makes friends and forms lasting relationships while looking for clues, and maybe a moose or two.
Johnson captures the essence of a classic Sherlock Holmes or Agatha Christie while appealing to a younger audience. She writes with vigor and each word is deliberate. Nothing is a mistake in this book. Every single little detail leads to the final conclusion in the third book. 
Truly Devious is able to entrance the reader with the captivating mystery. Much like Suzanne Collins's The Hunger Games, the book is a quick read and nearly impossible to put down.