4 Most Recent Government Events You Should Know About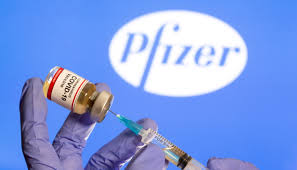 Passing of the Infrastructure Bill
After weeks of uncertainty and politicians going back and forth, the bipartisan infrastructure bill has finally passed in both the House and the Senate, heading for President Biden's desk to be made into law. The trillion dollar act aimed to fix the physical infrastructure of the United States like roads and bridges, clean energy, transportation, and more. It was passed on bipartisan lines in both the House and the Senate, with thirteen Republicans in the House joining all but six Democrats in passing the bill. Although its passing was a victory, Democrats have a lot of work ahead of them as they gear up to pass a 1.75 trillion dollar social spending bill along Democratic party lines. 
New Jersey and Virginia's Gubernatorial Elections 
On November 2nd, both New Jersey and Virginia held Gubernatorial Elections. In New Jersey, a usually very blue state, incumbent democratic Governor Phil Murphy was running against former member of the NJ state assembly, Republican Jack Ciattarelli. Although Murphy won his first election for governor in 2017 with 13% more of the vote than his opponent, this time he won by a little less than 3%. In Virginia, former Democratic governor Terry McAuliffe ran against Glen Youngking, a businessman. Although Virginia has been a solid blue state for a little while now, and voted for Joe Biden in the 2020 election, Glen Youngkin won the election with a little less than 2% more of the vote than his opponent. 
CDC and FDA Approval for Covid Shots for Kids aged 5-11
During the first week of November, the CDC and FDA approved Covid-19 Pfizer shots for kids 5-11 years of age. This next step in getting the American population vaccinated has allowed for a new age group of younger kids to finally have access to Covid-19 vaccines. This recommendation allows for 28 million kids across the U.S. to have access to these shots. Kids 5-11 will receive ⅓ of the dose of Pfizer shots that people 12 and older received. In the clinical trial Pfizer administered, they found that the vaccine gives kids 90.7% of protection against symptomatic disease. 
NJ Senate President Loses His Election
Stephen Sweeney, who has represented the 3rd legislative district of New Jersey since 2004, lost his election of November 2nd to Republican truck driver Edward Durr. The upset, where a career politician was beat out by an unknown Republican, who has never held political office, shocked voters all across New Jersey. Sweeney has been President of the NJ State Senate for 12 years, but his reliably blue district decided that they wanted a new voice — a different voice — representing their district in the legislature.